William Grant & Sons Whisky Activations in Aruba
Jeremy Verheyen acts as Brand Ambassador for William Grant & Sons on his visit to Aruba.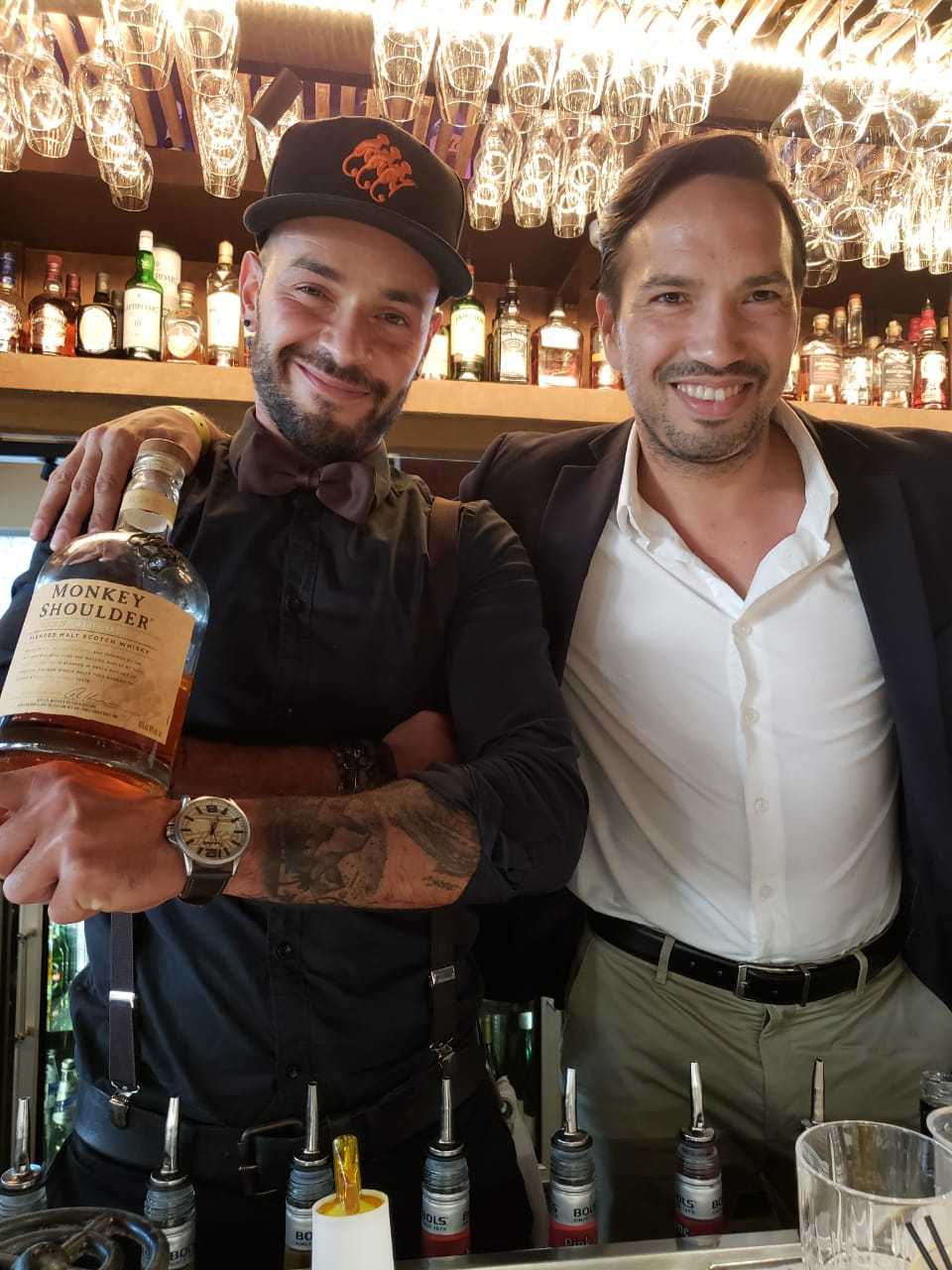 During his latest market visit to the island of Aruba, Stansfeld Scott's Caribbean Area Manager, Jeremy Verheyen, had the privilege to work with Aruba Trading Company in providing whisky education training to restaurant and bar staff at key on trade accounts.
The key on trade accounts Jeremy visited included the Ritz-Carlton Hotel, the Texas de Brazil restaurant as well as Lobby Restaurant & Bar. Jeremy noted, "I gave whisky education trainings of the William Grant & Sons whisky portfolio with a focus on single malts Glenfiddich 12, 15, and 18 year old; Balvenie 12 year old; the triple malt Monkey Shoulder; and Irish Whiskey Tullamore DEW."
As Brand Ambassador for the William Grant & Sons portfolio, Jeremy Verheyen not only shared his knowledge about the specific brands but also delved into further detail about the differences between types of whisky and their origins. When it came to Glenfiddich's range of single malts, the training included whisky and food pairings.
Jeremy also trained bartenders and mixologists and said, "Using Monkey Shoulder in cocktail classics such as the old fashioned was an instant hit amongst every one."
For Stansfeld Scott's Portfolio Director Scott Bowman, "There are so many nuances of taste when it comes to whisky. Having Jeremy Verheyen share his expertise directly with bartenders and on trade staff helps with the dissemination of this information and is one of the most effective means of building brand profiles. We hope to repeat this successful trip in other territories across the region."