Seven Seas Sponsors Belize Coast Guard's 4th Annual Wonder Woman Competition
Food, beverage and healthcare distributor Santiago Castillo Ltd., was present at the 4th Annual Wonder Woman Competition held in Belize at the end of March where they promoted healthy living with Seven Seas.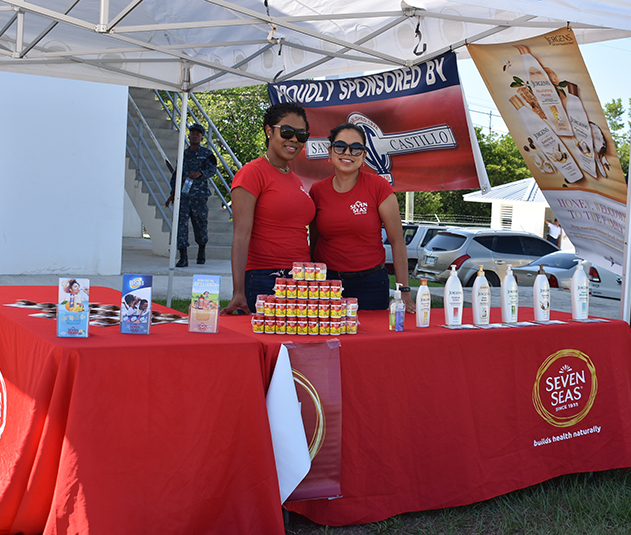 Five teams from across the security forces of Belize; the Police Department, the Defence Force and the Coast Guard came together to compete in the 2019 Wonder Woman Competition. A physically demanding three-day challenge, the competition tests both physical and mental determination.
As the event coincided with Women's Month in March, the Commandant of the Belize Coast Guard took the opportunity to recognize the leadership abilities of women in the military. Meanwhile, Santiago Castillo Ltd., took the opportunity to feature Seven Seas products during the closing ceremony as Seven Seas was one of the event's sponsors. A bag of Seven Seas products presented to each team member of the winning teams that afternoon, and Santiago Castillo promoted the Seven Seas range of products with an informational booth and display.
Seven Seas Brand Manager, Stacey Escobar of Santiago Castillo Ltd., said about the event, "Seven Seas brand is synonymous with health and well-being. Customers are always excited to try Seven Seas here in Belize as it is trusted and has been in the market for several years. Current consumers feel a sense of pride knowing they are making their well-being a priority while potential consumers are encouraged to be a part of the Seven Seas family."