Seven Seas Proudly Sponsors Barbadian Surfer
Seven Seas sponsors Barbados National Champion and Olympic Games hopeful - Joshua Burke.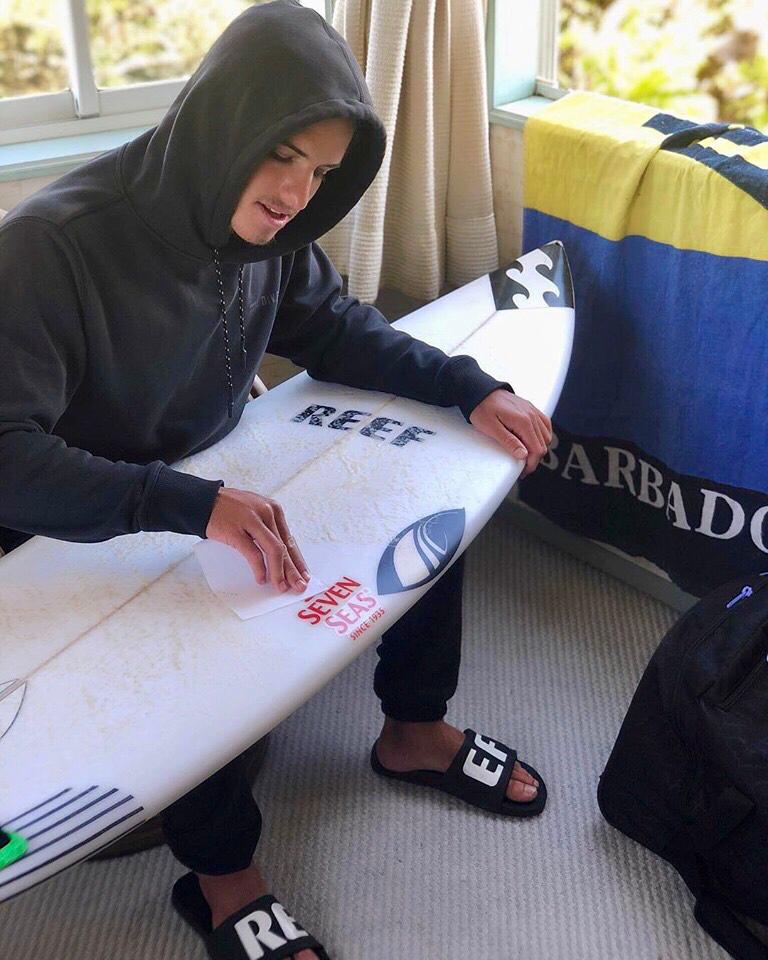 Seven Seas proudly sponsors world-class surfer Joshua Burke, in its first partnership with a professional surfer. Burke who is ranked at No.4 in the World Surf League North American Region is excited to represent the Seven Seas brand. Consumer Health Brand Manager, Kristin Jones said "Seven Seas would like to congratulate Josh for his exceptional performance. We are proud to provide him with premium quality nutrition supplements that support all-round health as he pursues his rigorous training and competition regime."
The sponsorship includes a supply of Seven Seas vitamins and Omega-3 supplements, promotional appearances and branding of his surfboard. Joshua Burke is excited about the sponsorship deal, "My entire family and I already use the Seven Seas brand and we have been fortunate that our household is a fit and healthy one". He will next compete in the WSL 1000 Ballito Pro in Durban, South Africa. Burke contended "More local companies and brands need to support our athletes, we are ambassadors of our island generating invaluable international exposure.".
The collaboration was featured in local press - The Barbados Advocate and Nation Newspapers, and broadcast on local radio stations.