Monkey Shoulder Cocktail Wins 4th Annual Bartender's Brawl in Aruba
Originally created by Island Temptations Magazine, the Bartender's Brawl showcases Aruba's top bartenders and their original craft cocktails. Bartender Nathan Schewngle, representing Aruba Trading Company, took the winning title with his Monkey Shoulder based cocktail "Batch 27".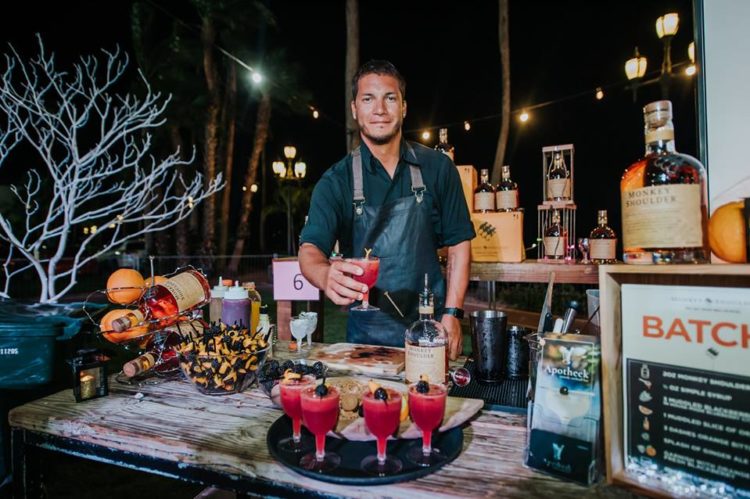 Aruba has a thriving craft cocktail scene and at the 2018 Bartenders' Brawl, nine of Aruba's top bartenders impressed event-goers with their original craft cocktail creations with spirits supplied from Aruba's top local distributors.
The five judges, three of them in the bar business, Ken Mata, Danny v/d Linden and Danvid Webb, event planner Maria Silva, and senior graphic designer Kyrenia Jonkhout, came to a unanimous decision on their favorite - "Batch 27," from bartender Nathan Schwengle, of the Apotheek Bar & Lounge, representing the Aruba Trading Company.
The judges praised the degree of difficulty in creating a nicely balanced cocktail with Monkey Shoulder, a blend of three single malts, with muddled blackberries, orange bitters, simple syrup, a dash of ginger ale, garnished with an orange peel.
The event was written about in "When in Aruba" as well as the Bati Bleki weekly recap.