Live Events May Have Ended but Marketing Plans Persist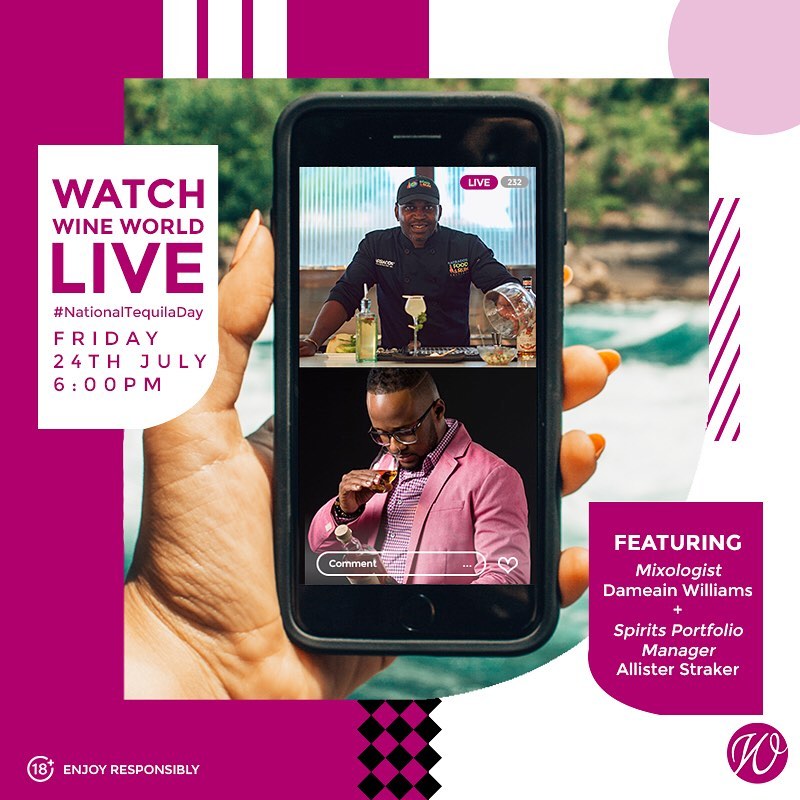 The COVID-19 pandemic has brought continual challenges to everyone across the entire globe. Caribbean nations have been quite successful in containing their incident rates, and have ended or scaled back quarantines. Quite a few countries have begun phased operations for opening their borders with new public health protocols and procedures in place. The impact of the pandemic, however, is still having profound reverberations within the wine and spirits industry.
Retail store limitations to consumer traffic, the loss of on-premise channels with closure of restaurants and bars, as well as the evaporation of tourism-related business continue to cause economic uncertainty. In order to brace this new type of storm, Stansfeld Scott's distribution partners have shifted their attention to domestic consumers with many expanding into e-commerce. Another creative approach, as with other industries, include virtual meetings and online tastings.
On April 1st, Catena Zapata was named the No.1 Most Admired Wine Brand in the World by the reputable magazine, Drinks International. To celebrate its team, importers, and customers, the Catena Zapata family arranged a global virtual toast and personally thanked the support of Blackbeard's Liquor, Cayman Distributors Group's retail stores in the Cayman Islands.
On June 4th, the newly launched Aruba Bourbon Society in collaboration with spirits distributors Pepia Est n.v Trading Company and The Eight Continent Inc., showcased Buffalo Trace Bourbon during a virtual Bourbon Tasting.
For National Tequila Day, July 24th, Wine World Inc., Barbados held an Instagram chat where Mixologist Dameain Williams and Stansfeld Scott Spirits Portfolio Manager, Allister Straker, talked about tequila facts and history, and ways to make unique cocktails featuring Margaritaville tequila.
These examples are merely a snippet of some of the ways that Stansfeld Scott's Caribbean distribution partners have adapted to the challenges of these times. Although many of the live events where distributors showcased product have been put on hold, the outbreak of COVID-19 has encouraged creativity and versatility with new marketing strategies.