Haliborange Sponsors Barbados' Hockey Team
Haliborange sponsors The Barbados Hockey Team during their debut appearance at the Pan American Indoor Cup in Guyana.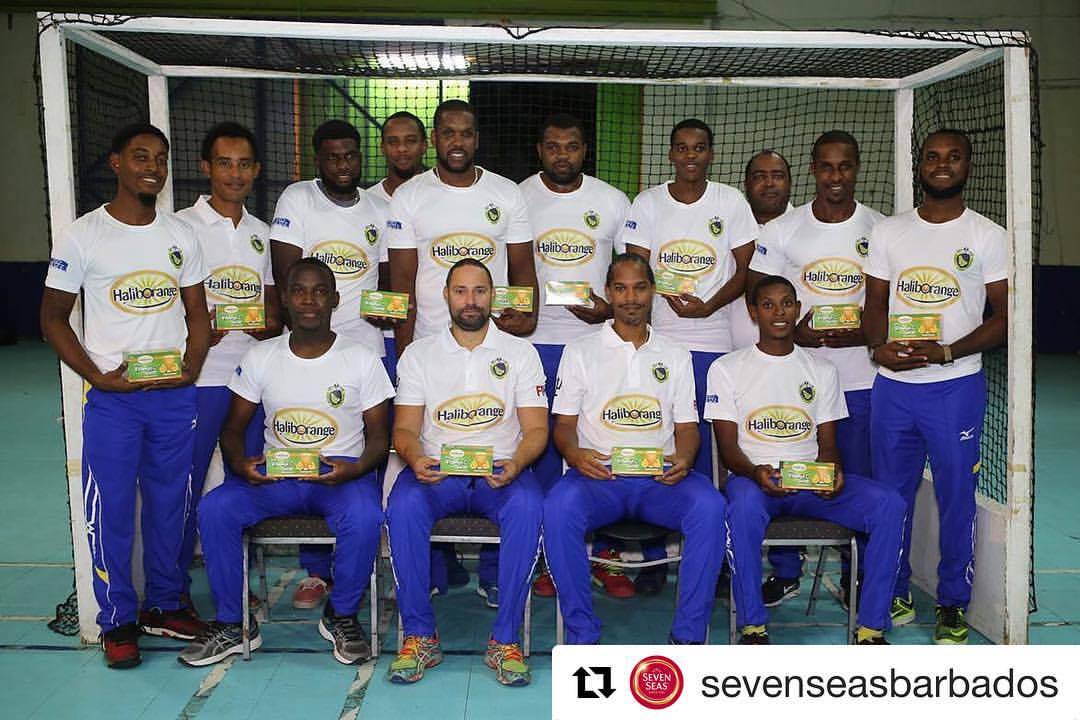 The twelve-member Barbados hockey team, along with head-coach Dominic Hill, is all smiles as they sport Haliborange shirts in their photo featured in the Barbados national newspaper on Saturday, October 14.

The team is gearing up for their first Pan American Indoor Cup, with intense matches scheduled against teams from Guyana, Canada, Trinidad and Tobago, Argentina and Mexico.

Haliborange, an ambassador of healthy lifestyles and champion for youth sports and exercise, is proud to sponsor the team for their debut appearance. They not only provided Haliborange branded t-shirts but will also supply products to help the hockey players maintain peak performance during the competition.

In her interview for the article posted in the Barbados national newspaper, division manager of health and nutrition at Stansfeld Scott and Co Ltd., Marita Greenidge stated, "We knew the athletes would need adequate levels of micronutrients to keep them healthy throughout these intense days in Guyana."
Haliborange looks forward to more opportunities to support sporting activities like this in the future.