Elit Awarded BTI's Best Vodka
Elit recognised as Beverage Testing Institute's 2020 Best Vodka, placing the ultra-premium vodka as a nine time winner and record holder with an unbeaten score of 97/100.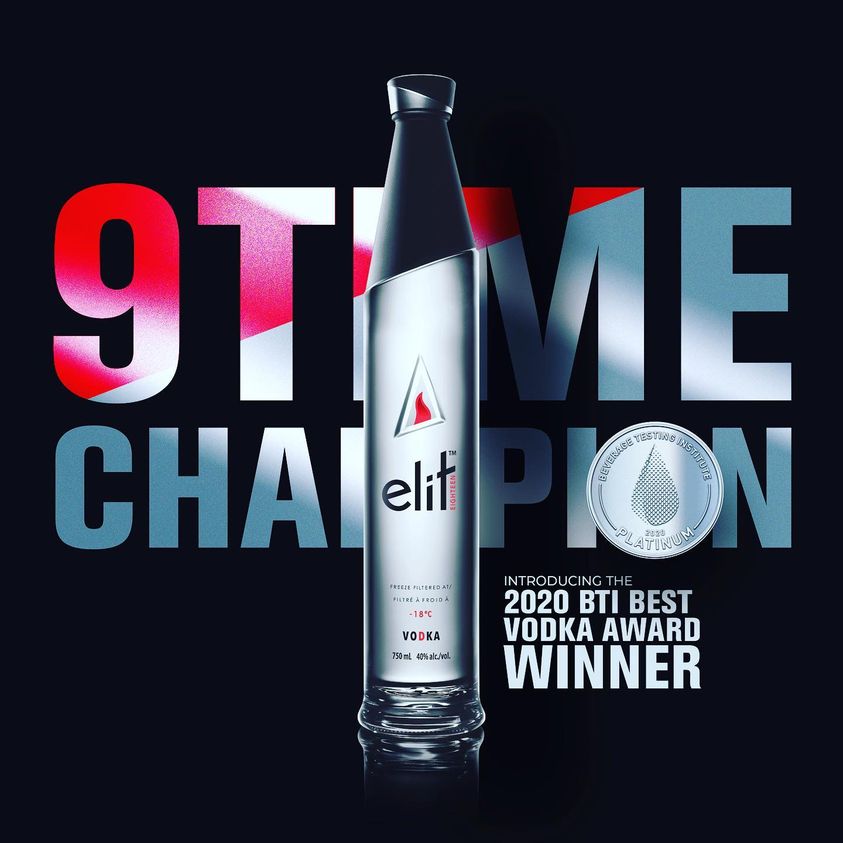 Stoli Group, the leading global ultra-premium spirits and wines company, announced on February 3rd that Elit Vodka has received the Beverage Testing Institute's (BTI) prestigious 2020 Best Vodka award. This win places Elit in an esteemed category as a nine-time winner.
"Working to bring the Elit vision alive, agronomist Evgeny Blashkov and master blender Ginta Muižniece, created an ultra-premium spirit rooted in provenance, driven by terroir, elevated by the highest standards and a unique proprietary freeze filtration process," explained Elit Global Brand Leader, Kathryn Walters, in making the announcement.
Elit is the highest rated vodka with ratings of "Superlative 97/100" in 2006, 2007, 2009, 2010, 2014, 2017, 2018, 2019, and 2020. According to BTI, winners are determined through a competitive process where "all products were blindly evaluated by a panel of trade buyers and category experts using custom BTI software and their proprietary Cornell University co-developed methodology. As the only ASTM-conforming wine, beer and spirits competition, BTI scores and reviews have proven to be the most trustworthy and consistent in the industry."
"Clearly in a category of its own, Elit has proven once again to have the clarity, presence and taste that sets it apart," commented Walters. According to BTI, Elit is best described by the following qualities: "Clear color. Aromas of sweet mascarpone, nut brittle, and flint with a satiny, crisp, dry light body and a smooth, buoyant lemon custard and hint of herbs and pepper finish. An outstanding silky-soft vodka for martinis."
Provided by Stoli Group